Roll over image to zoom in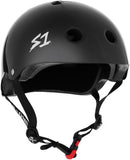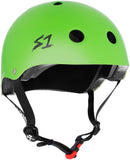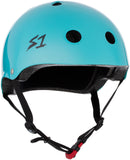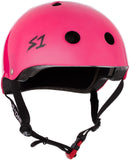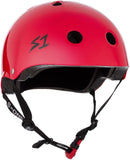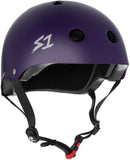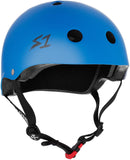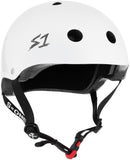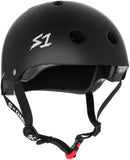 Description
The S1 Mini Lifer Helmet is fully certified to help protect against multiple low impacts and single high impacts.
S1 Mini Lifer Helmet Specs: 
• Specially formulated EPS Fusion Foam
• Certified Multi-Impact (ASTM)
• Certified High Impact (CPSC)
• 5x More Protective Than Regular Skate Helmets
• Deep Fit Design
The S1 Mini Lifer Helmet is a scaled down version of our standard Lifer Helmet. It is a smaller mold with shorter straps. The Mini Lifer Helmet is great for little rippers or people with smaller heads. We include two extra sets of sizing pads to ensure a perfect customized fit.
The S1 Mini Lifer Helmet is one of the best fitting and safest helmets for Skateboarding, Longboarding, BMX, Scootering, Roller Skating and Roller Derby. The Mini Lifer Helmet uses a specially formulated EPS Fusion Foam which allows it to protect your head from multiple low force impacts as well as high impacts. The Mini Lifer Helmet is a certified "multi-impact" helmet and is up to 5x more protective than the soft foam non-certified helmets.  The Mini Lifer Helmet is a break through design combining the added safety of a CPSC and ASTM certified helmet with the comfort and fit of a non-certified helmet. The S1 Mini Lifer Helmet is the best fitting High impact and Multiple Impact helmet on the market.
Payment & Security
Your payment information is processed securely. We do not store credit card details nor have access to your credit card information.